Welcome to the latest addition of STEM Tuesday Spin Off, the every-other-month post that connects STEM to everyday objects, mundane happenings, and other regular stuff in the lives of middle-grade readers.
(Check out past STEM Tuesday spins on potato chips, school lunch, and social studies. )
Our aim is to provoke a "Huh, who knew?" reaction by revealing the science, technology, engineering, and math (STEM) principles behind the under-the-radar objects and events in kids' lives. The hotlinked books suggested and embedded resource links provided endeavor to build an understanding of the world and its workings.
The STEM-related "spin-off" concepts invite readers to look closer, imagine, and think deeper about all we encounter, experience, and take for granted in our daily lives. Like?
~ A Rainy Day ~
"It's just a rainy day," is what we say to our restless young dog who wants to go outside and play—but not in the rain. What does a rainy day make a kid think about? Cancelled sports practices and games? Wearing new puddle boots? Indoor recess? Getting out of mowing the lawn?
Rain is more than something to avoid when wanting to stay dry or a topic to complain about it. Let's put a S–T–E–M spin on it.
SCIENCE SCIENCE SCIENCE
Rain is precipitation, which means weather! By the middle grades most students have learned about clouds and weather basics. Why not tempt them to dig deeper into the complexities of the atmosphere with books about storms–really bad storms.
Drowned City: Hurricane Katrina and New Orleans by Don Brown is a great graphic nonfiction book.
Chasing the Storm: Tornadoes, Meteorology, and Weather Watching by Ron Miller is an exciting read, too.
There are a number of Scientist in the Field series books about natural disasters, including Eye of the Storm: NASA, Drones, and the Race to Crack the Hurricane Code by Amy Cherrix and The Tornado Scientist: Seeing Inside Severe Storms by Mary Kay Carson (me!)
As far as online sources about weather, precipitation, and storms goes… The National Weather Service: Weather Science content for Kids and Teens links to Jetstream, NWS's online weather school, the severe storms lab, the young meteorologist's program, and advice on staying storm safe.
TECHNOLOGY TECHNOLOGY TECHNOLOGY
Tracking rain, gathering rain, and keeping rain out has inspired lots of technological breakthrough. Explore some!
Gore-tex.

For anyone (else) old enough to remember backpacking in the rain before Gore-tex, it's not an invention to be taken for granted. Find out how Robert Gore did it and the tech behind a breathable waterproof fabric that stops incoming water.

Radar.

RA

dio

D

etection

A

nd

R

anging has been around long enough that it's a single word! Like many technologies, the necessity that mothered this invention was war. The Scottish physicist Robert Alexander Watson-Watt wanted a way to help airmen avoid storms. The Royal Air Force soon realized the blips on the screen showed up for enemy aircraft, too. Today's weather radar does a lot more. How Does Weather Radar Work?

Green screens.

What's a TV weather forecast without a meteorologist pointing at a map that's not really there! How does a green screen do that?
ENGINEERING ENGINEERING ENGINEERING
Human beings have long attempted to mitigate and control rain at both its extremes–flood and drought. This has become even more urgent as our climate changes, bringing about more of both extremes.
Rising Seas: Flooding, Climate Change and Our New World by Keltie Thomas takes a look at what will happen and the engineering challenges ahead.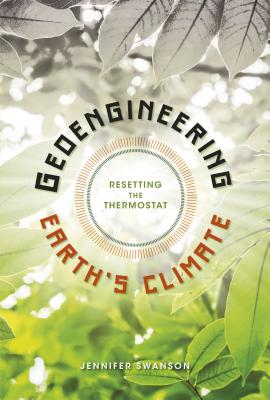 Geoengineering Earth's Climate by Jennifer Swanson presents research into how our planet's thermostat can be reset. And while hurricanes are "natural" disasters, flooding is very often a result of engineering deficits or the failure of water control (dams, levees, etc.) systems.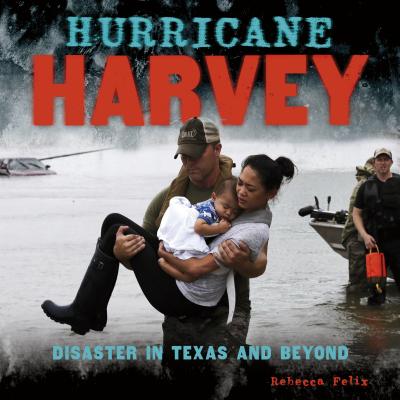 An issue dealt with in Hurricane Harvey: Disaster in Texas and Beyond by Rebecca Felix. Houston is prone to floods not just because of geography, but history and the way it's been developed and built.
MATH MATH MATH
If you think about it, knowing whether it's going to rain (or not!) is all about math. What does a "20% chance of showers" really mean? According to the National Weather Service, the Probability of Precipitation" (PoP) describes the chance of precipitation (rain, snow, etc.) occurring at any point in the given area. Forecasters calculate this with the equation: PoP = C x A with A representing area and C a measure of confidence that precipitation will happen somewhere within the forecast area.
Statistics is another math realm that connects to a rainy day. A region's average annual precipitation is based on data collected over decades. Statistics are important for tracking weather trends that indicate climatic shifts. The National Oceanic and Atmospheric Administration (NOAA), the U.S. government agency that includes the National Weather Service, has an entire data center of Statistical Weather and Climate Information. Students can look up this month's average rainfall and compare it to the Average Annual Precipitation in the county they live in.
Who knew how interesting a rainy day could be! Those drops of water falling from the sky are connected to an atmosphere that supports life, including people inventing ways to stay dry, others tracking how much rain fallen, and some predicting when it will stop. Speaking of which, the dog needs a walk before it starts raining again. Go STEM!
******************************
Mary Kay Carson is a STEM Tuesday blogger, Hands-On Books blogger, and author of more than sixty nonfiction books for young readers, including six in Houghton Mifflin Harcourt's Scientists in the Field series. @marykaycarson